Traveling can be a difficult and stressful experience for those who are new to it. With the help of these travel hacks, you'll be able to make your first-time traveling experience much more enjoyable.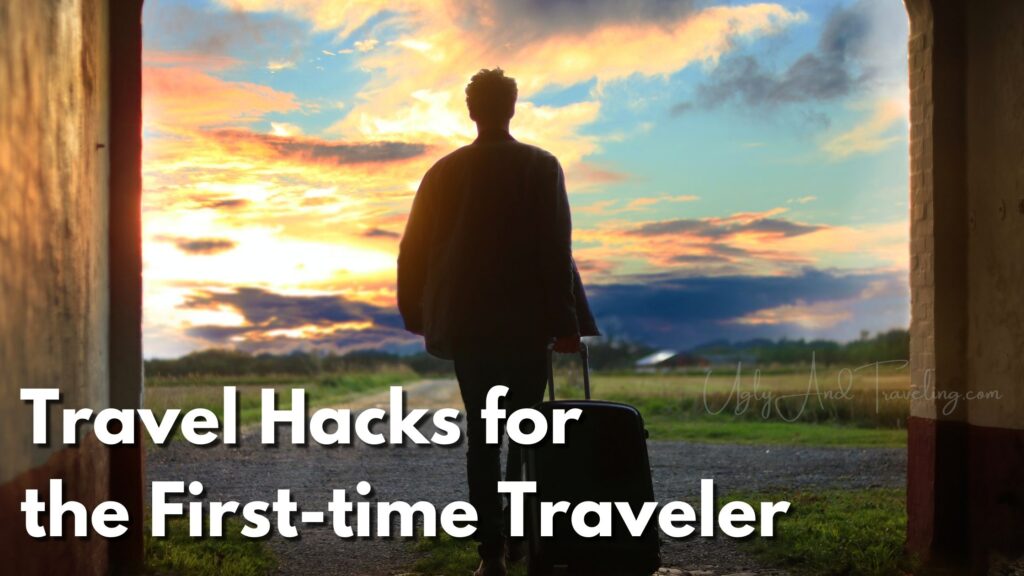 A first-time traveler might be overwhelmed by the many things to take care of. From packing to flights to accommodation. But if you have a bit of knowledge of the basics and plan, you'll have an easier time.
The first-time traveler will have a lot of questions and worries. But there are some basic things that every first-time traveler should know before they embark on their journey.
Traveling is exciting and can be a lot of fun but it can also be stressful and expensive. The first-time traveler will have a lot of questions about what to pack, what to expect, and how to get around.
This article will answer some of these questions for the newbie in the hopes that it helps them out on their travels.
Research the country's culture and customs before traveling there.
Check your country's embassy or consulate in the country you are visiting for any safety warnings.
Research the country's culture so you know what to expect before you arrive.
Pack light, you should pack only the essentials, and leave the bulky items at home. This will save you from having to check in any luggage, which is a major hassle when traveling. Some travelers spend hours at baggage claim waiting for their luggage. If you pack light, it will be a lot easier and faster!
Get a good travel daypack: The daypack should be large enough to carry all of your essentials and small enough to fit under an airplane seat. It should also have a padded back panel and straps that can be worn on your front or back. This will help you avoid back pain from carrying heavy items all day long.
Don't forget to pack essentials like a toothbrush, medicine, and chargers for your phone.
Bring an extra phone charger, if you have a lot of battery-draining apps on your phone, bring an extra charger with you so that your battery doesn't die while traveling while other charger is back in the hotel.
Make copies of all important documents: You should bring photocopies of all important documents with you in case they get lost or stolen during your trip.
Get a good night's sleep before leaving for your destination: The last thing that you want is to arrive at your destination exhausted because there is nothing worse than jet lag when traveling.
Pack clothes that can be mixed and matched, but also pack a few special pieces.
Make sure to bring a sturdy pair of shoes or boots that can be worn with many outfits.
Bring an extra bag for souvenirs or clothes you are going to buy on your travels.
Book your flights and hotels ahead of time to avoid last-minute costs. Booking in advance would save you some money as well, there are many well known companies where you can buy the best affordable flight rates for your next destination such as WayAway, Trip.com, and Tiqets.
Research where you're going before booking accommodations or flights! Many sites provide reviews on hotels or hostels so it's easy to find a place that suits your needs!
Some of the well known companies who can provide you the best rate you can find at Booking.com, where you can find the right accommodation which fits your need such as Apartments, Resorts, Villas, B&B, Guesthouses
Also, you can check out the best deals on Hostelworld and Expedia as well they provide accommodations worldwide.
Make sure you have a good travel insurance policy. There are many trusted companies which offer worldwide travel insurance policy on affordable rates such as EKTA.
Take a few extra days off work before and after your trip to recuperate from jet lag.
Pack snacks, pack healthy snacks so you don't have to buy them when you get hungry on the go. These snacks should be easy to eat while walking or sitting in transit. The best options are granola bars, nuts, dried fruit, and jerky sticks because they are full of protein and won't spoil as quickly as other foods like cheese or loaves of bread.
Get your vaccinations done before traveling. Travelers who are not vaccinated can get sick from diseases that are prevalent in other countries. This can ruin your vacation and make it harder to enjoy yourself!
Safety Tips for the First-time Traveler
Safety is the most important thing when you travel. It is not always easy to know what to do and how to behave in a new country, so here are some safety tips that can help you stay safe while traveling.
It is important to be aware of the potential risks and dangers when traveling abroad. Many things can happen while you are away from home, but it is important to stay calm and collected.
The first step in being a safe traveler is to research the destination before going. It is important to know how much money you need, how difficult it will be to navigate the city, and what kind of safety precautions should be taken.
In addition, it is best not to travel alone or with people who you don't know well. This will make it easier for someone in a dangerous situation who doesn't speak the language fluently or knows their surroundings well enough, as they will have someone with them who they can rely on.
1) Always have a plan before you go out. Know where you are going and what time it will take.
2) Try not to walk alone at night or in deserted places. If possible, try to get a taxi instead of walking or taking public transport.
3) Avoid carrying lots of money with you while traveling, as it could make you a target for thieves
4) Be careful about food and drink – avoid eating raw vegetables or fruit as they may be contaminated with bacteria
5) When staying in hotels or hostels, never put your passport or other valuables in the room's safe deposit box unless it has been provided by the hotel specifically for this purpose
6) Be aware that some countries have strict laws about what visitors can bring into the country.
7) For those who are traveling for the first time, these safety tips can help keep you and your belongings safe.
8) Carry a photocopy of your passport and other important documents with you at all times.
9) Keep your passport in a secure location, not in your purse or bag, so it is difficult to lose it.
10) Avoid traveling from one country to another on the same day.
11) Be aware of your surroundings and avoid looking like a tourist by wearing local clothing.
12) Choose hotels with good reviews and only book through verified websites or apps.
Hope the above compilation of some travel tips might be useful to you to prepare better for your first-time trip.
If you liked this blog and it was helpful to you, then why not share it with your friends & family.
Or, if you really wanna be extra sweet, then support me by subscribing to my YouTube channel, and leaving your valuable comments under my videos.
For more travel-related information, you can subscribe to this travel blog website by simply entering your email address to get a notification upon publishing a new blog. The subscribe box you can see on the right side of this page. Also if you get an alert on your web browser while viewing my site, allow it and that will also give you an alert on your web browser whenever I publish a new blog 🙂
Traveling with the green ( 🇵🇰 ) passport 🤷
Take only memories✈️leave only footprints👣
Click here to check out my YouTube Channel and One Magic link of all my social media accounts
Stay safe & much love!❤️
Spread the love if you liked my blog