I wander alone on these empty roads
Yearning for the companionship of the past
Gone are the days when I had someone
To share in the beauty that surrounds me at last
I long for the laughter and the conversations
That used to fill my days as I roamed
But now I am left with only silence
As I wander these lonely roads alone
The world is a vast and beautiful place
But without someone to share it with
It feels like a burden, a weight on my shoulders
As I wander these roads, adrift
I dream of the days when I had someone
To laugh and to love and to explore
But now I am left with only sadness
As I wander these roads, forever alone!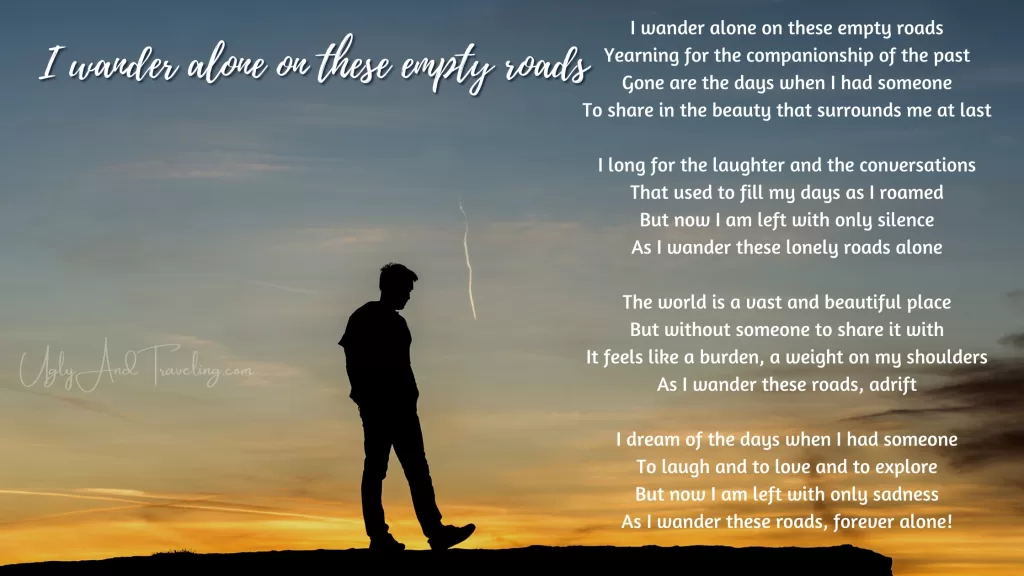 Disclaimer:-
This is my own original poetry and should not be reproduced or used without my permission. I retain all rights to this work and any unauthorized use is strictly prohibited. This poetry is meant for personal enjoyment and should not be used for any commercial purposes. However, you are welcome to share this post with friends or loved ones.
Spread the love if you liked my blog