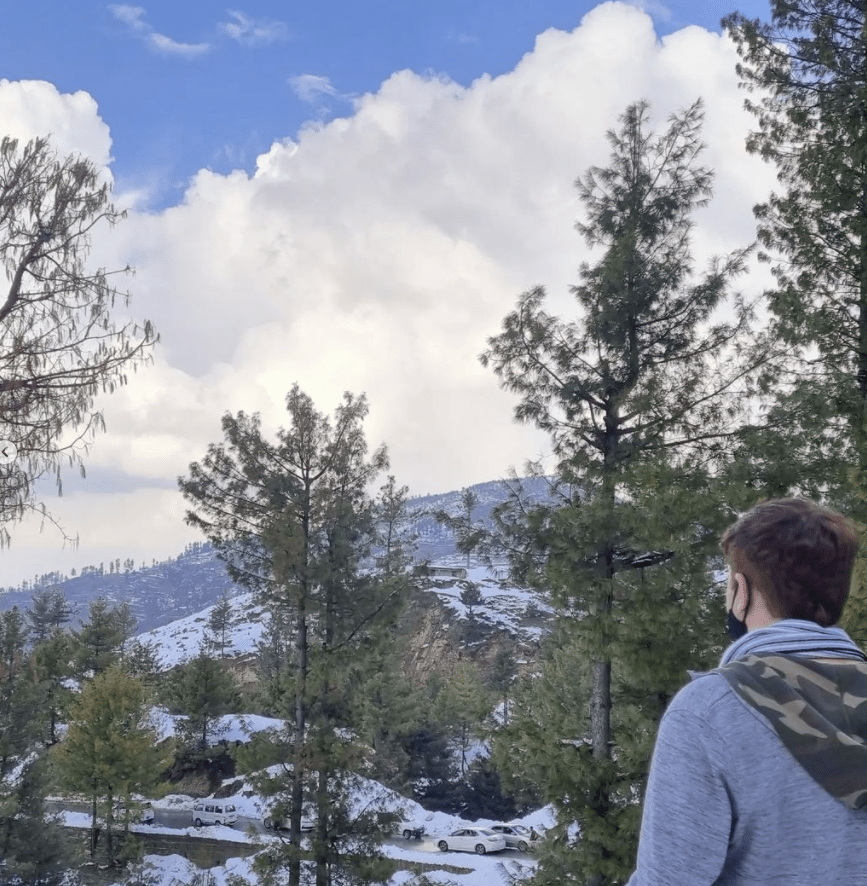 Up above the world so high, Like a diamond in the sky? No! Like a diamond when saw from the moon. Malam Jabba is that part of Pakistan which has its own importance in the geographic map.

Location:-
Malam Jabba is a beautiful hill station, it is 8700 ft. above sea level. It is located in the mountains of Karakoram range. It is the most beautiful and top skiing Hub with a lot of skiing resorts. It is the only best place that offers skiing at a big level.
Around the resort, Malam Jabba has 2 Buddhist stupas and 6 monasteries. The historic monuments and at such a height. Isn't it interesting? It clearly shows that this place has a history of over 2000 years.
Malam Jabba is a Hill Station and ski resort in the Hindu Kush mountain range nearly 40 km from Saidu Sharif in Swat Valley, Khyber Pakhtunkhwa Province of Pakistan. It is 314 km from Islamabad and 51 km from Saidu Sharif Airport.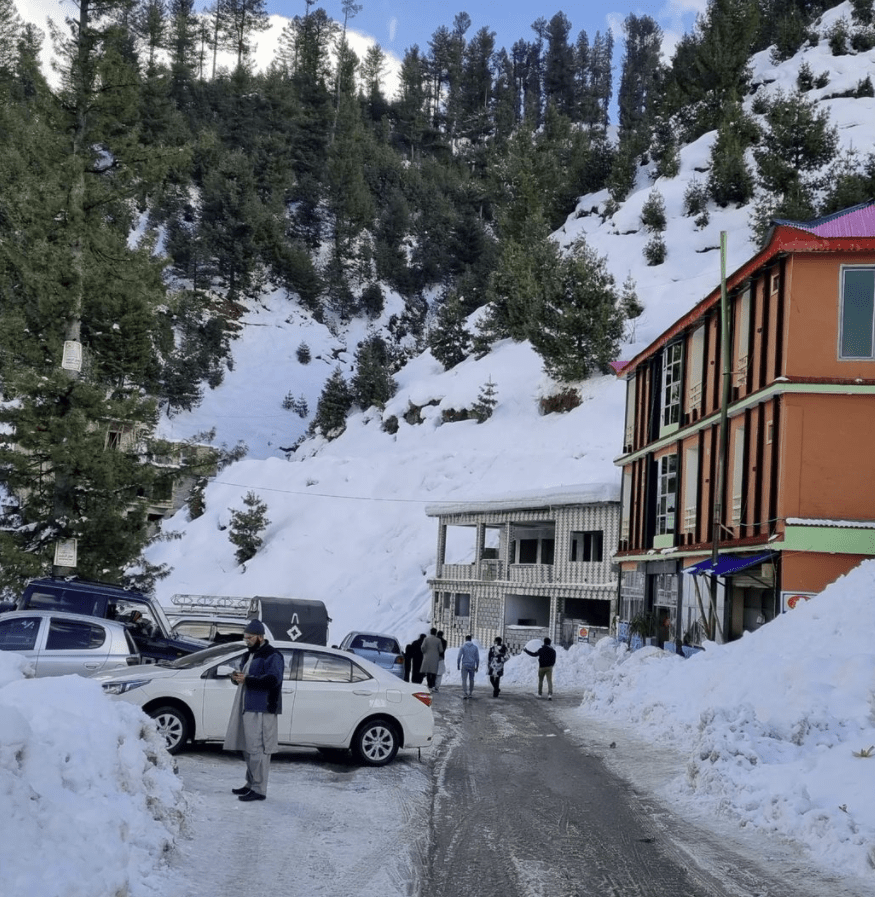 In this winter, a large number of tourists visit the valley to enjoy the scenery. Malam Jabba, Gabin Jabba, Miandam, Matiltan, Kalam, Utror, ​​ Gabral, Mahodand and Loye Sar are mountain resorts where visitors can choose to spend their winter holidays. This winter 2020 despite the threat of COVID-19, the tourist walks through the snow tube in Malam Jabba. However, Tourists celebrate in the knee-high snow in the Kalam Valley too.

History of Malam Jabba:
The history of Malam Jabba goes back to 2000 years at the times of Swat rule. But regarding its skiing history, it was officially declared by the government. Later, in 2005 the government started to lose the handle over this skiing resort and in 2007 the activities stopped.
Nowadays, many investors are investing again and it has become a major tourist spot.
Perfect for Nature Lovers:
Malam Jabba is more than perfect for all nature lovers. The high giant snow-capped mountains add beauty to this hill station.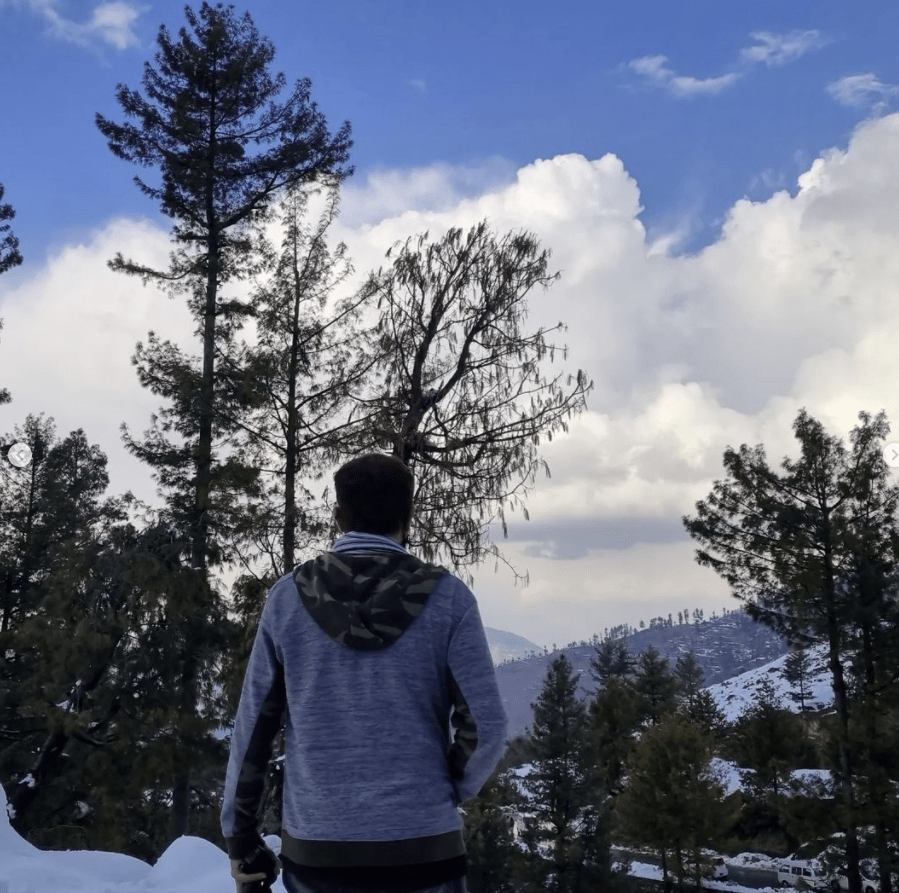 The snowfall starts in December and lasts until the end of February, and the snowfall itself does not melt until March. If you haven't been to PC Malam Jabba then its time to check these amazing activities out there. Additionally, this is the peak time when tourists from the whole country and other regions visit the Swat Valley. Also, it is recommended that if visitors plan to visit the valley in winter, please purchase full equipment, shoes and suitable jackets.
Lodging Facilities:
Malam Jabba is more desired than any other resort in Swat due to its development and beauty. It has all kind of lodging facilities to refrain the tourists from any kind of disappointment. Malam Jabba is a perfect place for spending your summer or winter vacations.
5 Start Hotel at the top of Malam Jabba:
Malam Jabba PC (Pearl Continental Hotel) the snow peaks, an ultimate winter gifts for tourists. In winter, the picturesque canyon turns into a white wonderland, providing tourists with many adventure opportunities. Snowfall may be just another part of the daily lives of people living in the northern part of the country. However, the white snow blanket attracted citizens from all over the country, who flocked to enjoy the scenery and participate in snow-related activities once or twice.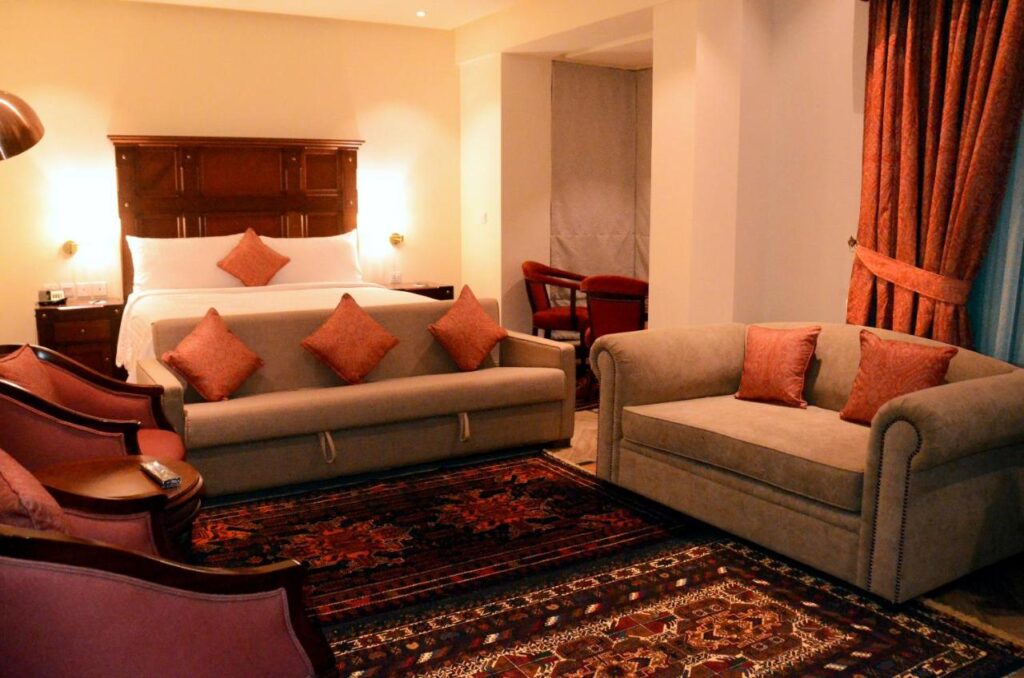 In summer, tourists visit the mountains and experience the dense meadows and forests of the Swat Valley, pristine glacial lakes and bustling rivers. However, when winter comes, the picturesque canyon becomes a white wonderland, providing tourists with many opportunities for entertainment and adventure.
Hotels & Developments in Malam Jabba:
You will many small shops and "Chaye kay Dhabay" on your way to Malam Jabba where you can stay, rest and rejoice. The food is outclassed here and you will never forget the taste.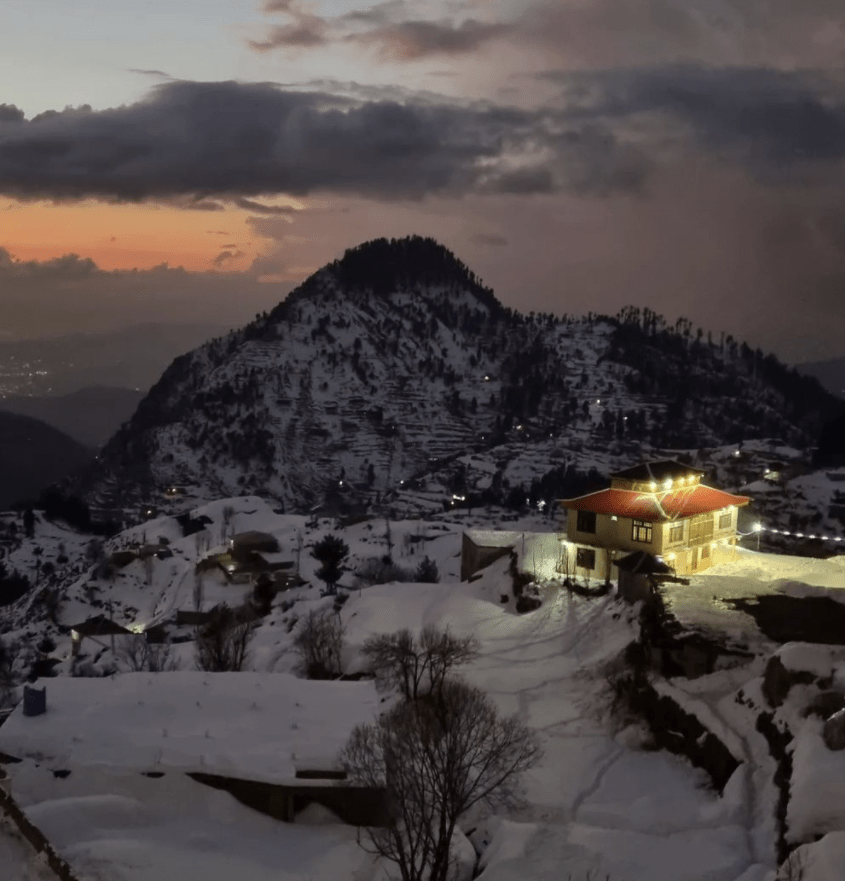 Like other areas of Pakistan, Malam Jabba has also undergone some major development processes and now it is known as one of the most beautiful landmarks of the country. PTDC Malam Jabba has now renovated and turned into Pearl Continental Hotel and Resorts.

This elegant hotel allows you to have a great view from your window at the height of 9200ft's. They have a special kids activity area that helps in keeping your kids engages in safe indoor activities so you can enjoy yourself in those wide mountains. When it comes to the food you will enjoy the best hygienic food. The chefs are trained and take extra measures to look after the cleanness of the cooking area.
When we talk about the hotels at Malam Jabba, the first name that pops up in our mind is Pearl Continental hotels and resorts. This hotel is one of the major attractions of Malam Jabba while there are many other small food spots available here. If you do not afford to stay here, you can book another hotel called "Frontier". This one is located somewhat below the main Malam Jabba spot but can be accessible even if you go there walking.
Malam Jabba Chairlift and Zip Line:
Pakistan's first Zip Line ride is available only at Malam Jabba at the height of 9200 ft's. This zip line lets you experience a real-life adventure and you get a chance to fly across the mountain, restaurants, and lands at the rooftop of PC Hotel and Resorts. This zip line ride is performed under satisfied precautionary measures and under the supervision of experts.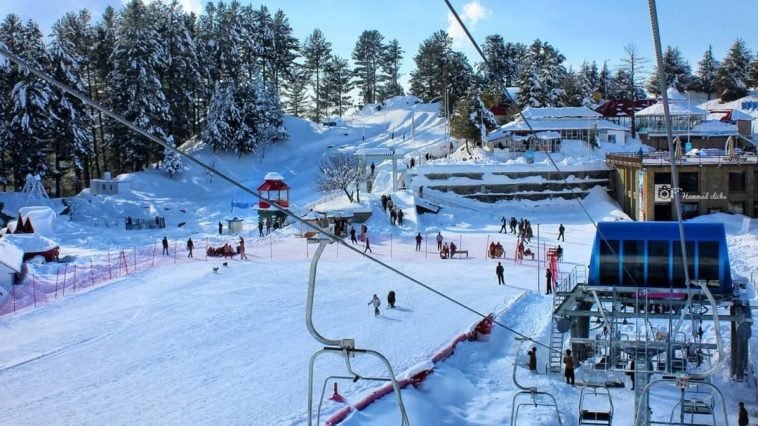 The chairlift is another amazing real-life adventure that allows you to experience another higher point of Malam Jabba. This chairlift ride is headed towards the top of the mountain which is usually covered with clouds. The temperature up there is quite low and you will definitely need a jacket. Chairlift experience is a must and you should try it, at least once in your lifetime.
My bad luck, when I was there in January 2022, the chairlifts and zip line were closed due to some issues between the locals & the political parties. I do not care what was the back end situation, but I was disappointed to see the chairlift & zip line was closed when I was there. My trip to Malam Jabba could have been completed if I could have tried a chairlift & zip line to see the views from the top. I do hope they resolve their issues and open the chairlift & zip line for visitors.
Love skiing?
The location of Malam Jabba is more than perfect for skiing as it receives heavy snowfall in winters. Also, the facilities and equipment used in skiing like its stick, skates, sleds, and lifts are easily available to the public.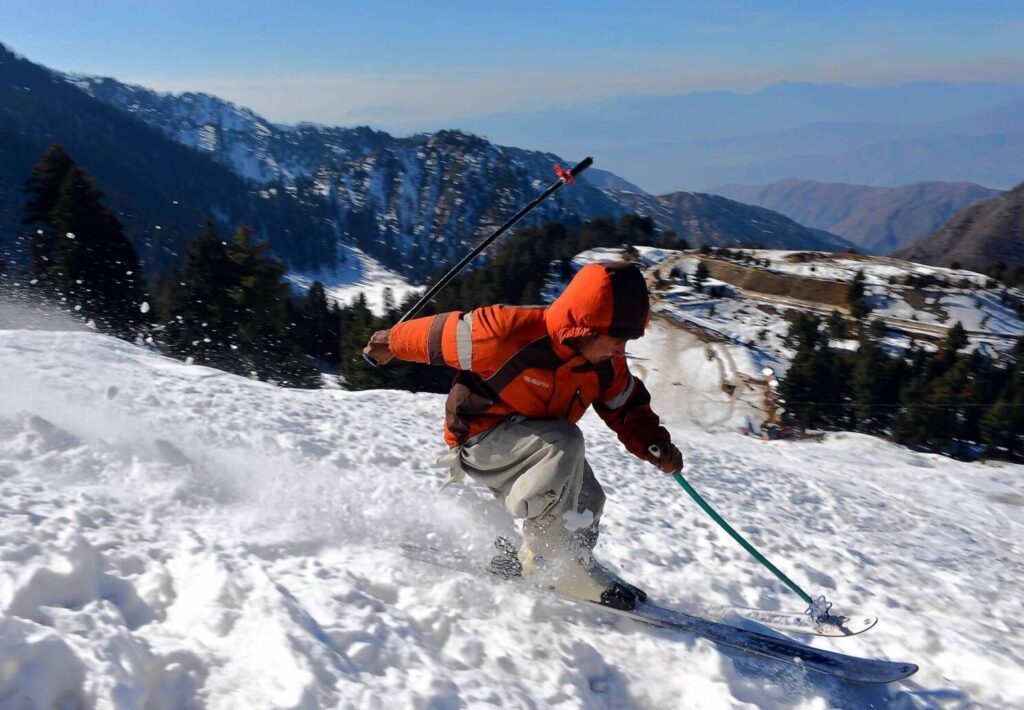 The skiing slope of Malam Jabba is almost 800 meters with the highest point of 2804 meters. This resort is the result of joint efforts of Pakistan and Austria but was demolished. In 2014 a treaty was signed to recreate it again and now thankfully it is seen on its full bloom.
Skating:
Afraid of skiing? There is no use of yours to go to Malam Jabba. No, not at all, in fact, it has another very appropriate option which you will love and that is skating. If you don't want to ski then skate freely in the ice and be mesmerized.
Trekking:
Fortunately, the party is not over yet. Malam Jabba is best due to the variety it offers. Other than skiing and skating you can even do trekking among these gigantic mountains. Malam Jabba offers two trekking trails. One passes through Ghorband valley and Shangla top while the other from Sabonev valley.
Skiing Championship:
If you are still underestimating Malam Jabba then let me tell you that it offers skiing championships too. It even has training camps if you do not know how to ski.
The height and snow lovers from Pakistan and all over the world come to visit this heaven in winters. All its mountains are covered with white snow representing as if someone has entered into fairyland or nirvana.
Snow Chains in Winters:-
Snow chains, or tire chains, are devices fitted to the tires of vehicles to provide maximum traction when driving through snow and ice. Snow chains attach to the drive wheels of a vehicle or special systems deploy chains which swing under the tires automatically.
The roads to the top of Malam Jabba are in very good conditions, if you are visiting during winters and specially in snowy season, then make sure you keep the snow chains in your car or else you can find many guys on the road sides, they are renting chains to the vehicles on hourly or day & night basis.
Stunning Views & Roads Condition:
In January 2022, when I was traveling to Malam Jabba from Mingora Swat, I saw the road was broken at several points only as the construction work was going on. A few patches are under construction but the development work is very fast that you the moment you would go there after reading this article, it will be completed 🙂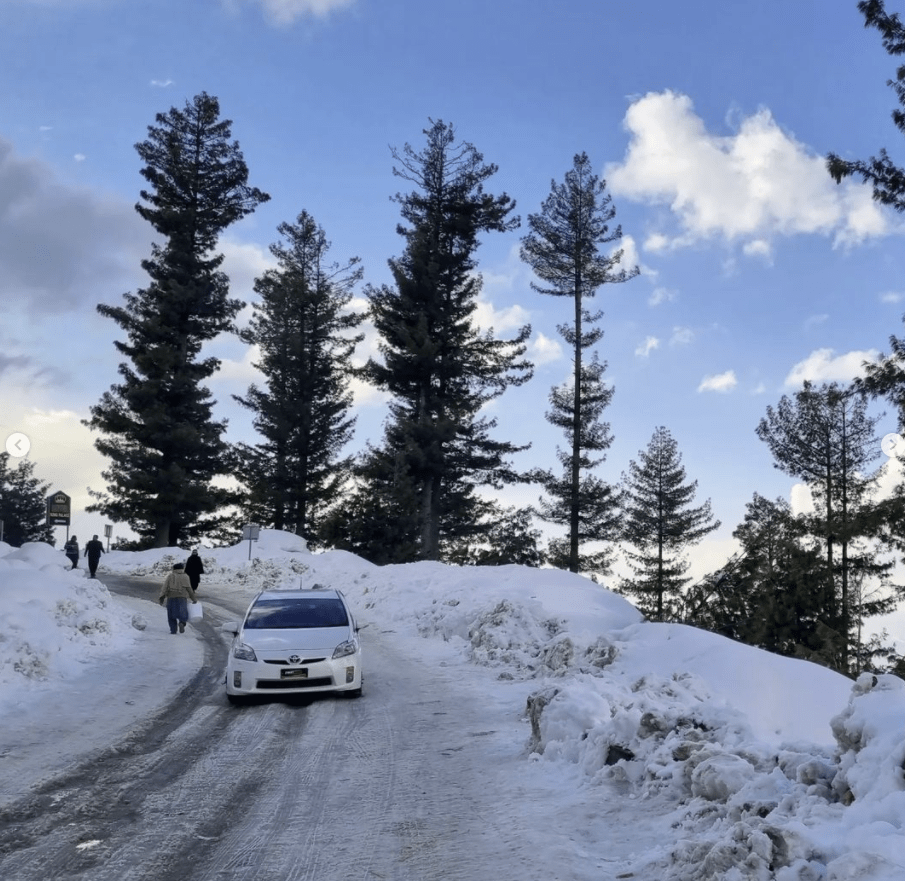 But the rest of the road was in very good condition. So you will not have a rough time during driving as the 90% road is silky smooth up to the Malam Jabba Top, unless there is no heavy snowfall during the time you visit. You will enjoy witnessing the stunning views all the way long up to the hill station.
As I said, the road you will take to Malam Jabba is 90% complete. The first 10-15 kilometers of the road are completely ready. This part of the road is paved, equipped with cat eyes, safety blocks, reflecting paint, and everything that will never stop you from having a comfortable ride.
At the end of this blog, check out the video of my trip to Malam Jabba. You can see the roads, snowy mountains, and stunning nature I have captured in my camera.
Conclusion:
If you are so tired of your daily 9-5 routine or fed up with attending boring meetings daily than this place is the right place for you. The wide mountains and fresh air will drain off the stress and give you some inner peace that you have been missing for so long. Mountains covered with clouds and the view from the top is something you will never forget. Malam Jabba is no doubt one of the best places in the world and a must-visit for all of you.

The beauty of Malam Jabba is beyond words. If you are in Pakistan and specially in the north of Pakistan, and you have not visited this place then you will have to regret whole life.
Trust me there is nothing beautiful than its snow-capped mountains. Pack your bags and set towards this dreamy destination along with your family, friends or loved ones 🙂
Traveling with the green ( 🇵🇰 ) passport 🤷
Take only memories✈️leave only footprints👣

If you liked this blog and it was helpful to you, then why not share it with your friends & family. This might help them to get to know more about Malam Jabba and if they decide to visit for a quick great holiday.

Or, if you really wanna to be more sweet, then subscribe to my YouTube channel, watch my travel videos and leave your valuable comments under my videos.

Click here to check out my YouTube Channel and One Magic link of all my social media accounts

Stay safe & much love!❤️
Spread the love if you liked my blog