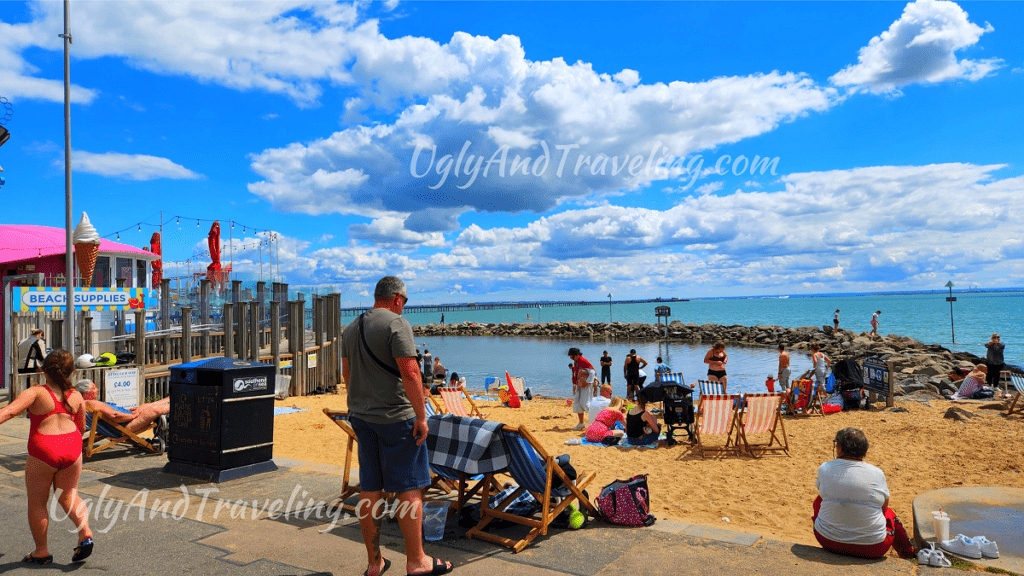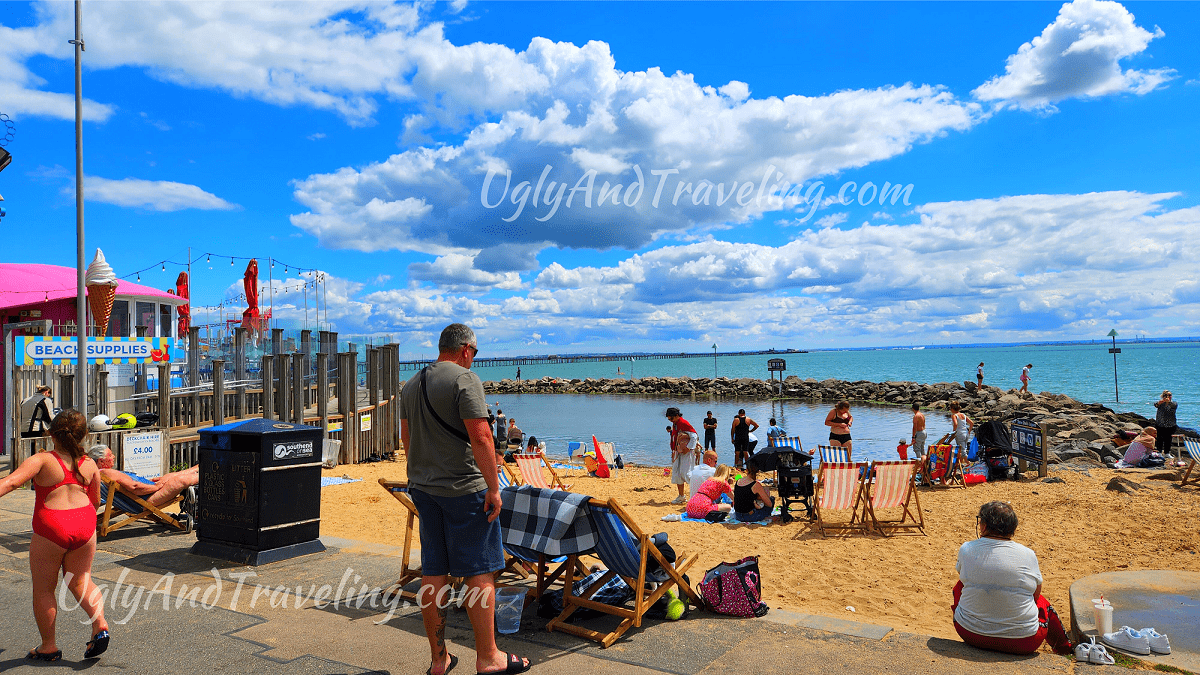 Southend-on-Sea is a resort town on the Thames Estuary in Essex, southeast England. Southend-on-Sea is home to an aquarium and theme park, historical sites and many magnificent beaches.
In this video, I'm covering Southend on Sea by a road trip and a quick tour to the Adventure island as well.
Things to Do in Southend-on-Sea / Attractions and Places to Visit in Southend on Sea
Southend-on-Sea is home to an aquarium and theme park, historical sites and many magnificent beaches. You will find all the amenities and attractions you would expect to find at a seaside resort. Locals love to surf, kiteboard, and sunbathe at the beaches.
Adventure Island/ Enjoy a wide variety of theme park attractions
Adventure Island Fun Park is the U.K's No.1 FREE ADMISSION Fun Park. Situated on Southend-on-Sea's famous seafront they have over 40 fabulous rides and attractions including the outrageous RAGE roller coaster and their newest ride SCREATURE!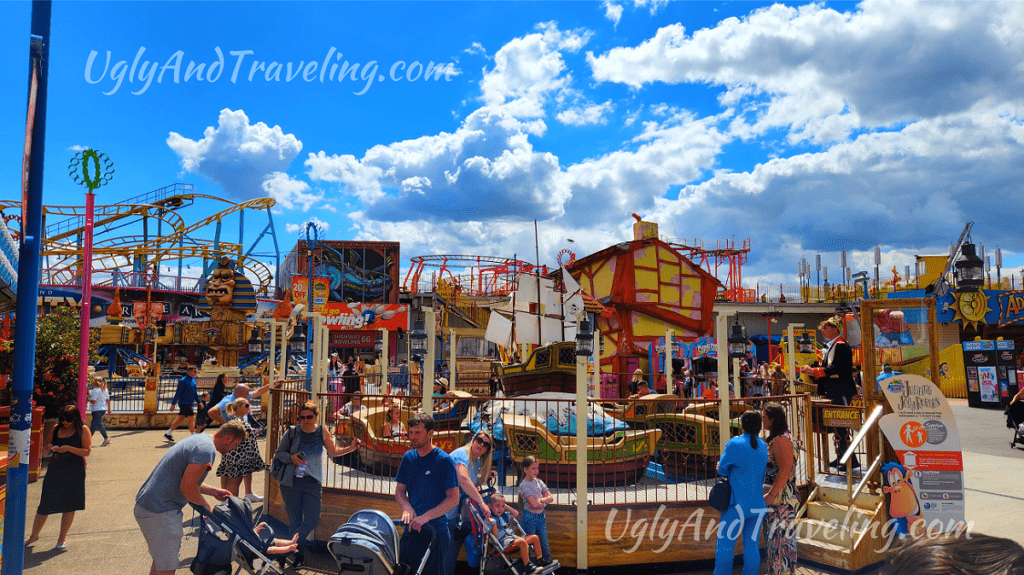 You don't pay to enter, you ride the rides with their great value all day ride bands, or visit everyday that they are open with their annual pass membership.
Bringing awesome sights, thrills and frights to revellers of all ages, day and night, it's no wonder Adventure Island is Southend's number one free entry theme park!
Adventure Island is a popular theme park with over 40 rides and attractions to experience. To access the park, take Junction 29 or Junction 30 east towards Southend from the M25 and keep an eye out for the brown tourist road signs. Wristband pricing varies depending on height requirements and your desired thrill level, and parents are allowed to ride with smaller children for free.
With the Ferris Wheel and Helter Skelter slide for little ones or thrilling rides like Rage rollercoaster and Skydrop, you are sure to find something. For even more entertainment, you can also find an arcade, go-karts, mini-golf, and bumper cars, which are available for an extra fee.
Adventure Island ticket prices
Day Band Go on all rides for a day* £ 22 50 per day (per person) Unlimited Rides Go on Together Access to Upgrades Includes Adventure Inside
Annual Pass Visit as many times in a year* £ 50 For 12 months (per person) Unlimited Rides Go on Together 50% off Dodgems 50% off Sealife Adventure 20% off Food & Drink 20% off Gift Shop 20% off Arcades Friends & Family Discount Includes Adventure Inside.
Contact Adventure Island
Phone 01702 443400
Email: enquiries@stockvale.co.uk
Address: Sunken Garden, Western Esplanade, Southend-on-Sea, Essex SS1 1EE
Hadleigh Castle/ Explore a historic 13th-century castle
Hadleigh Castle is a historical fortress overlooking the Thames Estuary. The castle can be found less than a mile south of A13 at Hadleigh. Built shortly after 1215, the castle provided a residence to the king near London.
The castle is now in ruins, slowly sinking into the soft London clay it was built on. Much of its stonework was also sold in the 16th century. It is now under the protection of the English Heritage. Even though partially ruined, it is a spectacular sight you will want to see. You will still find parts of the original structure intact, such as a three-story tower, foundations of the great hall, and the kitchen.
Old Leigh/ Visit this charming seaside town with a stunning view of the estuary
Old Leigh offers the scenery of a national nature reserve and fresh seafood markets and local restaurants. Located a few miles west of Southend, it is the oldest part of Leigh on Sea. Old storehouses and boat sheds have been remodelled into restaurants and bars.
You will find fishmongers and seafood stalls located near the docks and can enjoy dinner at one of the many casual pubs or upscale restaurants. While the preserve is always beautiful, during low tide you can observe boats sitting in the mudflats in the foreground of the majestic marshes and streams.
Prittlewell Priory/ Explore remains of a historic monastery and museum
Prittlewell Priory is the site of a historic monastery. Located in Priory Park, the building has since been used as a private residence and now serves as a museum. You can still admire several original features, such as the 12th Century doorway with chevron and dog tooth ornamentation.
Much of original property was destroyed in 1536 and later additional alterations and restorations made to the structure. An exhibit of the Scrattons, who were the last family to live on the property will give you a glimpse of their 19th century lifestyle. You can also enjoy a relaxing stroll through the walled gardens and may see several species of protected wildlife on the property.
Priory Park/ Take a relaxing stroll through beautiful gardens
Priory Park is a beautiful, 45-acre recreational spot featuring a children's playground, bowling greens, tennis courts, basketball courts, and formal gardens. You will find the park located at the intersection of A127 and Victoria Ave. You may enjoy a stroll through the gardens, especially in the summer months, when you can enjoy the scents and sight of the lush flowers.
The large open greenspace is a wonderful spot to enjoy a picnic. If you enjoy fishing, you can also find a fishing lake on-site. You may find a community festival here, the schedule of events can be found online.
Chalkwell Beach/ Enjoy a change of beach scenery as tides ebb and flow
At Chalkwell Beach, you can relax in the sun or enjoy a nice walk along the shoreline. To access the on-site car park, turn right onto Chalkwell Esplanade from Chalkwell Avenue. When the tide is high, you can enjoy the gorgeous sand beach. Once the tide has gone out, you will probably notice crabs and other marine wildlife among the mud, sand, and tidal pools.
You will also clearly see the Crownstone, a large obelisk made of granite that is said to have marked the border of London's jurisdiction of the Thames river since the 12th century. If you are looking for a bite to eat or beach supplies there are many Cafes and kiosks lining the beach.
Southend Cliff Railway/ Ride a historic lift while taking in panoramic views
The Southend Cliff Railway will transport you from Western Esplanade and Cliffton Terrace, while you enjoy stunning views of the pier and estuary. You can find the lift located on the south shore of Southend.
Originally built in 1912, the lift has had several upgrades and can now hold up to 13 guests. When you arrive at Clifton Terrace, you may enjoy checking out the Royals Shopping Centre, just a short walk away. Be sure to call ahead for hours, as the lift is operated by volunteers and hours will vary.
Sea Life Adventure/ Observe local and exotic marine life
Sea Life Adventure features over 40 marine exhibits including dolphins, sharks, and many more. The aquarium is located off of Eastern Esplanade. In many exhibits you will see local marine life that could be found in the nearby estuaries, such as starfish, stingrays, and crabs. You can also view more exotic tropical creatures like pufferfish and several species of tropical sharks.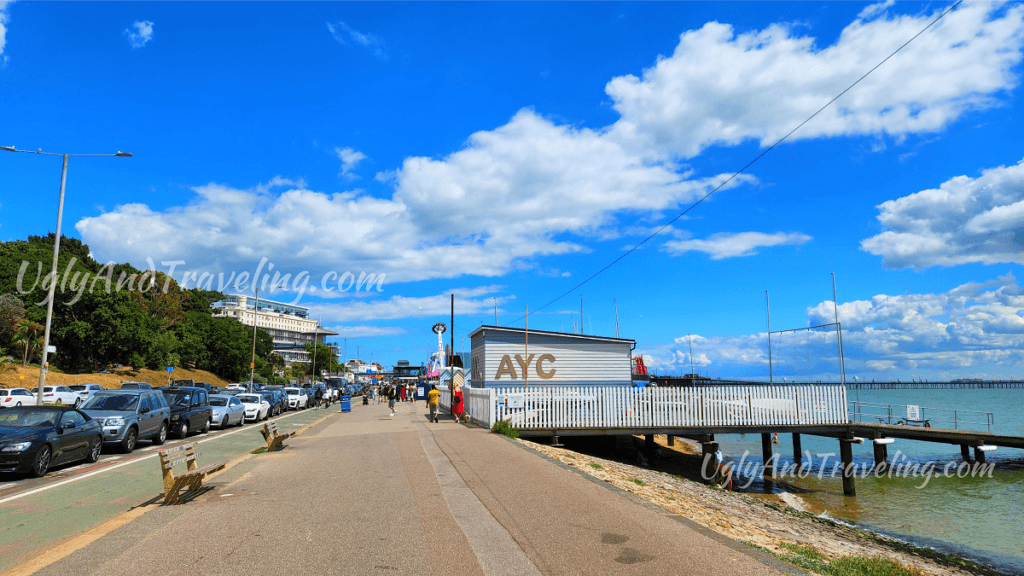 A visit to the nursery will include newborn sea life as well as marine life that require special medical care. The aquarium has a large focus on conservation and often hosts beach clean-ups. If you would like to take part in these projects, you can contact Sea Life Adventure for scheduled events.
Shoebury East Beach/ Relax at a quiet beach
At Shoebury East Beach, you will find a magnificent sand beach lined with coastal grasslands. By train, it is just a 5-minute walk to East Beach from the Shoeburyness Station. As you can sit back to relax, you will probably see kite surfers soaring gracefully above the water. If you are feeling adventurous, you can try the thrilling sport at Essex Kite Surf School.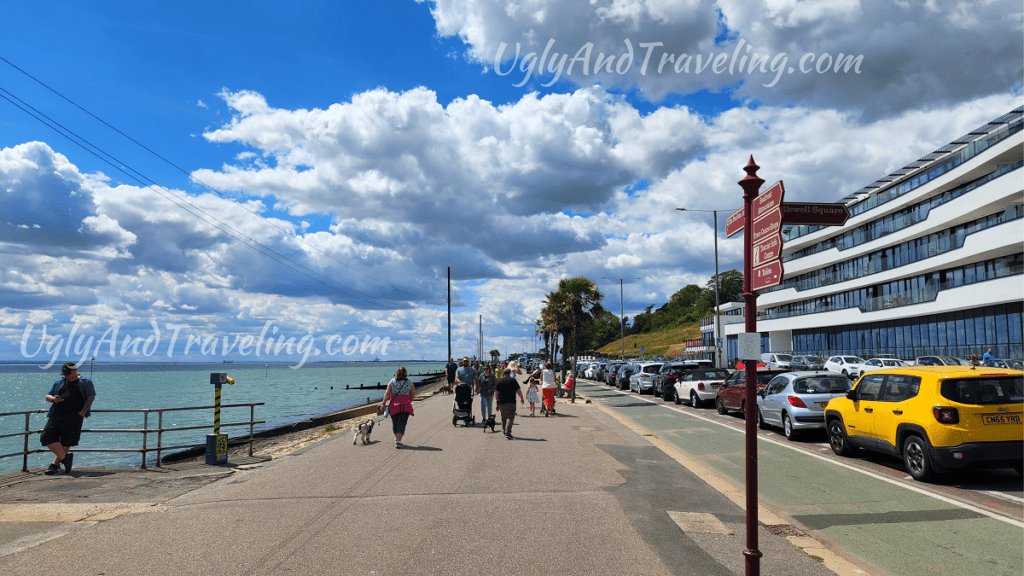 You can also find a grassy park with a small area for children to play in. Positioned away from the busier main seafront area, this a relaxing place for a quiet picnic.
Cliffs Pavilion/ Enjoy canapes while watching a live show
At Cliff's Pavillion, you can attend top-rated shows, including ballet, opera, classical music, comedians, musicals, and stand-up rock concerts. You can find the venue about a mile south of Southend town centre. On-site, you can enjoy a coffee at Cliffs Pavilion Coffee Shop and or have dinner at Cliffs Pavilion Restaurant before the show.
You may also enjoy a VIP experience by ordering canapes to share at your table during the show. Simply call the box office or order online when you purchase your tickets.
Watch Southend on Sea, Essex in 4K.

Traveling with the green ( ?? ) passport ?
Take only memories✈️leave only footprints?

If you liked this blog and it was helpful to you, then why not share it with your friends & family.

Or, if you really wanna to be more sweet, then subscribe to my YouTube channel, watch my travel videos and leave your valuable comments under my videos.

Click here to check out my YouTube Channel and One Magic link of all my social media accounts

Stay safe & much love!❤️
Spread the love if you liked my blog