Very few people know these facts about the Afghanistan pavilion at Dubai Expo 2020. Afghanistan pavilion fate was hanging in the balance after the Taliban takeover of the country in August 2021.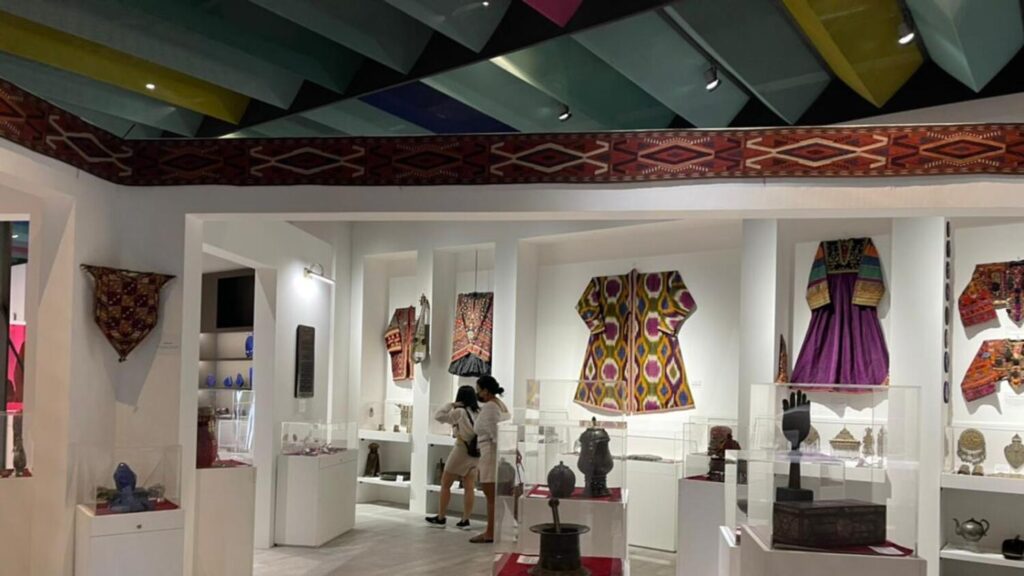 At that time Afghanistan's elected government was in charge of the Afghanistan pavilion in Dubai Expo. But after the Taliban takeover of the country in August 2021, the fate of the pavilion became uncertain.
Following the fall of the government in Kabul, the pavilion remained empty when Dubai Expo 2020 opened on October 1st, 2021. While other countries were decorating their pavilions, showcasing their culture, art, antiques, and technology, at the same time this Afghan pavilion in Dubai was empty due to the Afghan political crisis before a private collector was asked to pick up the pieces.
This private collector was Mohamed Omar Rahimy, he been based in Austria for more than 40 years, Rahimy said has no political affiliation, adding that when, following the fall of President Ashraf Ghani's government in Kabul in August 2021, Mohamed Omar Rahimy had the opportunity to take over the pavilion, he took it up without thinking twice. When the Expo officials gave him the green light to take over the pavilion, Rahimy left for Dubai from Vienna.
The Afghanistan pavilion exhibits 300 pieces of antiques, artifacts, carpets, and other items, all from Rahimy's private collection that he brought from Austria to Dubai Expo. The list includes a collection of carpets, stones, jewelry, daggers, swords, traditional clothes, and a 15th-century gold and silver necklace.
Mohamed Omar Rahimy said I've lived in Austria for more than 40 years but my heart is in Afghanistan. I don't have any political affiliation but whenever my country has needed me, I've tried to be there. Also, he said, we have a very big shop in Austria selling handicrafts, jewelry, and stones. we have around 2,600 items there but managed to bring just 300 here to the Expo. We will be keeping them here until the end of Expo 2020, Rahimy said.
Who is Mohamed Omar Rahimy, a man behind Afghanistan's Expo 2020 pavilion:-
Omer Rahimy was hardly 20 years old when he fled Afghanistan in 1978 to escape the political turmoil gripping his country after communist rebels killed Afghanistan's President. His father, who was running an antique shop in Kabul, begged young Rahimy to leave and build a new life in Europe.
Though most of the family stayed back, what followed Rahimy to Austria, Vienna was a treasure trove of the family's antique collections of carpets and jewellery. His father had shipped the priceless heirlooms like carpets and jewellery for safekeeping in Austria.
In the below video, checkout Inside Afghanistan Pavilion at Expo 2020 Dubai. Hit the like button and share this video with your friends if you enjoyed watching this amazing Afghanistan Pavilion video and the story behind it.

Traveling with the green ( 🇵🇰 ) passport 🤷
Take only memories✈️leave only footprints👣

If you liked this blog and it was helpful to you, then why not share it with your friends & family. This might help them to get to know more about Pakistan and if they decide to visit for a quick great holiday.

Or, if you really wanna to be more sweet, then subscribe to my YouTube channel, watch my travel videos and leave your valuable comments under my videos.

Click here to check out my YouTube Channel and One Magic link of all my social media accounts

Stay safe & much love!❤️
[pgcu id="338″]
Spread the love if you liked my blog