Pets are a part of the family. They are often treated as members of the family and taken on vacations with their owners. But, for some people, traveling with their pet can be a hassle. In this blog, I will go over what you need to do before flying with your pet.
There are many considerations to take into account when traveling with your pets. The following article is a comprehensive guide that will help you make the best decision for your pet's safety and comfort in the air.
In my this blog I would discuss the rules and regulations of traveling with pets by air. I would also talks about the requirements to meet before the pet can fly, and what to do if they are not allowed on board.

Is it safe to travel by air with pets?
Air travel is one of the most common forms of transportation in the world. It is also one of the safest ways to travel. Airplanes have a long history and they have evolved over time to become more safe and comfortable for passengers and for their pets.
How to Pack for Your Pet?
The first thing to consider is whether or not you're bringing your pets in the cabin or checking them as baggage. If you're flying, it's important to know that there are certain breeds of animals that are not allowed on planes, such as Pit Bulls and Rottweilers. These breeds often have strong jaws and can be unpredictable, so they pose a risk to passengers as well as flight attendants who may need to get into the cargo hold for other purposes.
Things you need to know before flying with your pets
Pets are considered as an extension of a family member, so it's important to make sure that they are taken care of properly when you travel. For example, you need to make sure that they have all their required vaccinations, and that they won't be too stressed out when flying. There is a lot more involved in this process than just getting them on the plane; it's important to plan ahead for your pet's safety and comfort.
Air travel can be a stressful experience for anyone, but it is especially hard on pets. That's why it is important to know the pet travel regulations.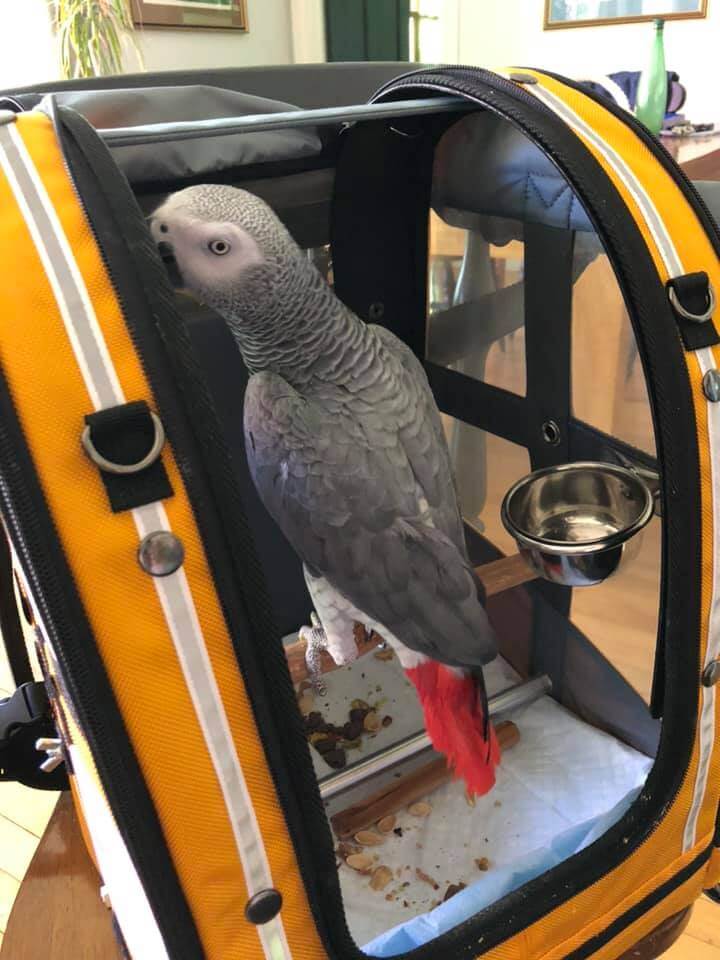 Pets should always be in a carrier or cage that can fit under the seat in front of you, and they should never be placed in the overhead compartment. The carrier or cage must have enough room for your pet to stand up and turn around.
Do airlines refuse pets from flying?
Airline employees are authorized to refuse transportation of any animal if they believe that it will cause a direct threat to the health and safety of others on board or if they are not able to provide care for an animal due to lack of space, lack of ventilation, extreme cold weather, etc.
Recently, there has been an increase in the number of airlines that allow passengers to bring their pets on flights. This is a great option for those who want to travel with their pet without having to put them in a cargo hold.
Many airlines now offer special pet-friendly cabins, which provide designated areas just for your pet. It is important to remember that if you are bringing your pet on a flight with you, they will have to have a health certificate and be vaccinated against rabies at least 30 days before travel.
Before you fly with your pet, there are a few things you need to know.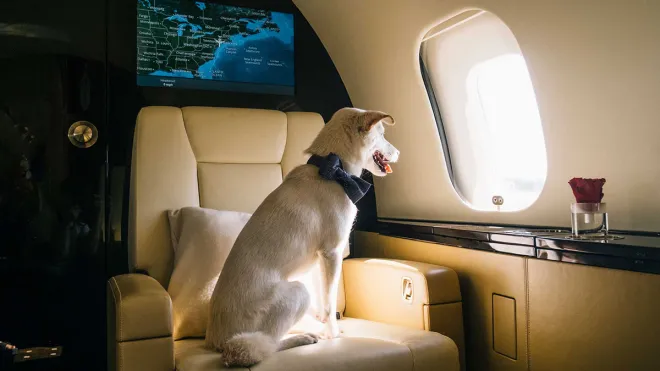 First, you must check with the airline to ensure that they allow pets in the cabin.
Second, make sure your pet is up-to-date on their shots and has a health certificate from a veterinarian.
Third, be mindful of the temperature at your destination and pack accordingly.
Fourth, if your pet is travelling in cargo hold or as cargo baggage, make sure they have an approved carrier and that it's large enough for them to stand up and turn around in.
Fifth, if the flight is over 8 hours long then it's best not to fly with them unless you can get them a private cabin or crate for their journey.
Finally, remember that some airlines require additional paperwork for pets travelling as cargo baggage or cargo hold so make sure you plan ahead 🙂
Rules and Tips for Flying with Pets

When you are going on a trip with your pet, there are some rules that you have to follow. The first rule is that the pet must be in a carrier while they are being transported. You also have to make sure that the carrier is not too big or too small for your pet. Mostly you will also need to provide food and water for your pet during the flight.
The animal must be small enough to fit in a carrier under the seat in front of you or in an approved pet container that fits under the seat in front of you.
The animal must be brought into the cabin and not checked as baggage if it is too large or too heavy for you to carry onto the plane by yourself
The animal should have a current rabies vaccination
You cannot bring more than one pet per person on board
Your pet should have a health certificate issued within 10 days of your flight date
Make sure you have all the needed documents for your pet's flight.
Check the airline's website for any restrictions on flying with pets and if they allow them at all.
Plan ahead of time and make reservations for your pet to fly on a plane, in the cabin or in cargo (if allowed).
Find out what kind of carrier is required by the airline you are flying with and make sure that it is big enough to last through the duration of your flight without being too big or too small (i.e., bigger than they need).
Get a health certificate from a vet within 10 days of departure date along with other forms of identification like rabies vaccination certificates, etc., if necessary for international flights only)
Make sure that you have the right carrier or crate for your animal
Booking a flight that is suitable for both humans and animals
Find out if there are any other pets on board and if so, make sure they're kept away from yours
Check in early so that if there are any issues you can deal with them in well advance
You should also make sure that your pet is comfortable on board before boarding yourself. You can do this by placing them on their bed for a few hours beforehand so that they get used to their new surroundings and feel more comfortable.
Take them for a walk before you go to the airport, of course if they are not birds 🙂
Pack food, water, bowls, toys, treats, and other necessities for the flight
Make sure that your pet has been microchipped and that the chip has been registered with the national database of lost pets (if there is one in your country). This will ensure that if your pet gets lost, it will be easier for them to get back home.
Best airline to fly with pets
Most pet-friendly airlines in the USA

American Airlines: Best for West Coast travel
United Airlines: Best for East Coast travel
Delta Airlines: Best for small pets
Southwest Airlines: Best for cheap pet fees
JetBlue: Best for pet amenities
Allegiant Air: Best for pet check-in process
Frontier Airlines: Not really the best for anything
Alaska Airlines: Best for unique pets in checked baggage
Hawaiian Airlines: Best for inter-island flights in Hawaii
Most pet-friendly airlines in the Middle East
Emirates Airlines: Departs from Dubai, across the world, on Emirates Travelling with pets you must need to fill this form and click here to read more about restrictions on certain itineraries or pet types before your flight.
Qatar Airways: No doubts, Qatar Airways is also one of the best and top airlines in the Middle East. Qatar Airways accepts domesticated dogs, cats and birds as checked baggage, either on your flight or on a separate one, in accordance with international air travel regulations. You can read more about it here!
I hope you enjoyed this blog and I know it might be useful to you. Please share it with your friends and family.
Traveling with the green ( ?? ) passport ?
Take only memories✈️leave only footprints?
If you liked this blog and it was helpful to you, then why not share it with your friends & family.

Or, if you really wanna to be more sweet, then subscribe to my YouTube channel, watch my travel videos and leave your valuable comments under my videos.
Click here to check out my YouTube Channel and One Magic link of all my social media accounts
Stay safe & much love!❤️
Spread the love if you liked my blog