UAE residents anticipating travel to Schengen countries will soon experience a seamless and hassle-free visa application process, as the European Union takes significant steps towards digitizing the permit procedure. Say goodbye to long waits for appointments, queues, and submitting passports; the digital era of Schengen visas is about to begin.
Discover the effortless Schengen visa application process for UAE residents as the EU revolutionizes travel with a seamless online system. Save time and enjoy enhanced security with digital visas.
Streamlining Visa Applications: The Transition to Digital
On a recent Wednesday, EU member states' ambassadors agreed on the Council's negotiating mandate for a proposal to digitalize the visa procedure. This groundbreaking change will introduce the option to apply for a visa online and replace the current visa sticker with a digital visa.
The primary goals of this initiative are to enhance the efficiency of the visa application process and bolster the security of the Schengen area.
Maria Malmer Stenergard, Swedish Minister for Migration, shared her enthusiasm for the digital Schengen visa, stating, "A digital Schengen visa will make it easier for legitimate travelers to apply and will at the same time help make the Schengen area safer.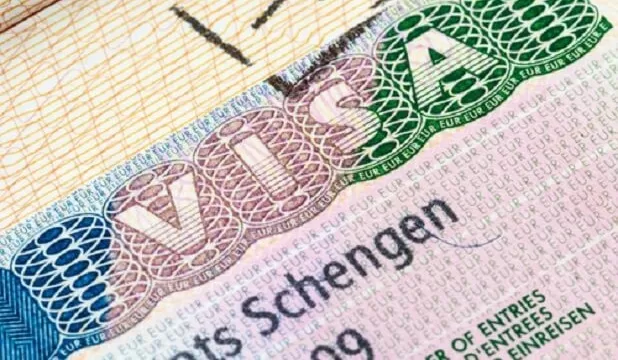 Online applications will reduce the number of trips to the consulate for travelers and make the process smoother for national administrations. At the same time, the digital visa will put an end to the risk of falsification and theft of the visa sticker."
Collaborating for a Digital Future: VFS Global's Involvement
As an external service provider to almost all EU and Schengen governments, VFS Global expressed its awareness of the EU's plan to digitize the visa application process. VFS Global is eager to collaborate with these governments in supporting their transformation journey.
Benefits of Digitization: Encouraging Travel to Europe
The move towards a digital visa process is anticipated to promote Europe as a more accessible destination for UAE residents. The traditional obstacles of obtaining an appointment for visa applications and submitting passports to agencies will become a thing of the past.
Many residents have already expressed their excitement for the digitization process, stating that they are more inclined to travel to the EU. With summer around the corner, the online visa application process and a straightforward online checklist could save travelers valuable time.
A Unified Visa Application Platform
According to Maria Malmer Stenergard, the proposed new rules will establish a visa application platform. All applications for Schengen visas will be made through this single website, which will forward them to the relevant national visa systems.
On this platform, visa applicants can input all relevant data, upload electronic copies of their travel and supporting documents, and pay visa fees. They will also receive notifications regarding their visa decisions.
In-person appearances at consulates will only be necessary for first-time applicants, individuals with expired biometric data, and those with new travel documents.
Digital Visas: Enhancing Security and Convenience
The proposed new rules will introduce visas in digital format as a cryptographically signed 2D barcode. This approach will minimize security risks associated with counterfeit and stolen visa stickers, ensuring a safer and more streamlined experience for travelers.
Spread the love if you liked my blog