Traveling the world is one of the most rewarding and fulfilling experiences you can have! But did you know that there are ways to make money while traveling? Find out how in this helpful article.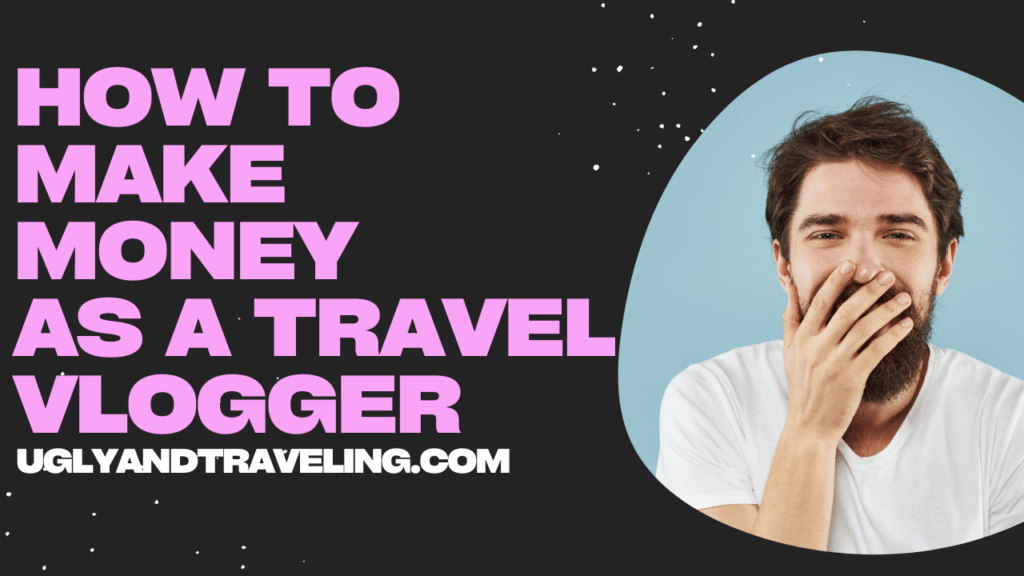 What is travel Vlogging?

A travel Vlogging is a type of content that is created by people who are travelling and they are sharing their experience and documenting it.

Travel Vloggers, also known as travel bloggers, video bloggers, or digital nomads, are people who share their travel experiences and document them on video blogs. They use social media channels like YouTube to share their videos with the world.

Vloggers usually use a video camera to film themselves and their surroundings, but some also use still cameras, smartphones, and other digital devices. The vlogger may talk their viewers through their day or simply document what they see.

In this blog, I will guide you in simple words on how to make money as a travel vlogger, and hopefully, make your journey into this industry much easier.

Difference between blog and vlog

A blog is a website that contains articles about different topics. Blogs are usually updated with new posts regularly, usually daily or weekly. A vlog is a video blog where the blogger records videos of themselves talking about different topics to their audience.

Vlogs are much more personal than blogs because the audience can see and hear the person in the video. Vloggers also have more freedom when it comes to what they want to talk about because they can talk about anything they want as long as it is relevant to their audience.
Now the question is, so many people think how do you make money off of your videos and how do you make money from YouTube videos, right. Let's talk about it 🙂

How to Make Money as a Travel Vlogger

To make money as a travel vlogger, you have to have a lot of followers on social media channels like Instagram, Facebook, Twitter, Snapchat, etc. You can also create your website so that people can subscribe to it for more content.

There are various ways to make money as a travel vlogger. You can make money by vlogging about your experiences, making sponsored posts and videos, selling merchandise, or even teaching classes.
Vlogging is a great way to make money with your voice. It can be done on YouTube, Facebook, Instagram, or any other social media site.

Ways You Can Make Money with Your Vlogs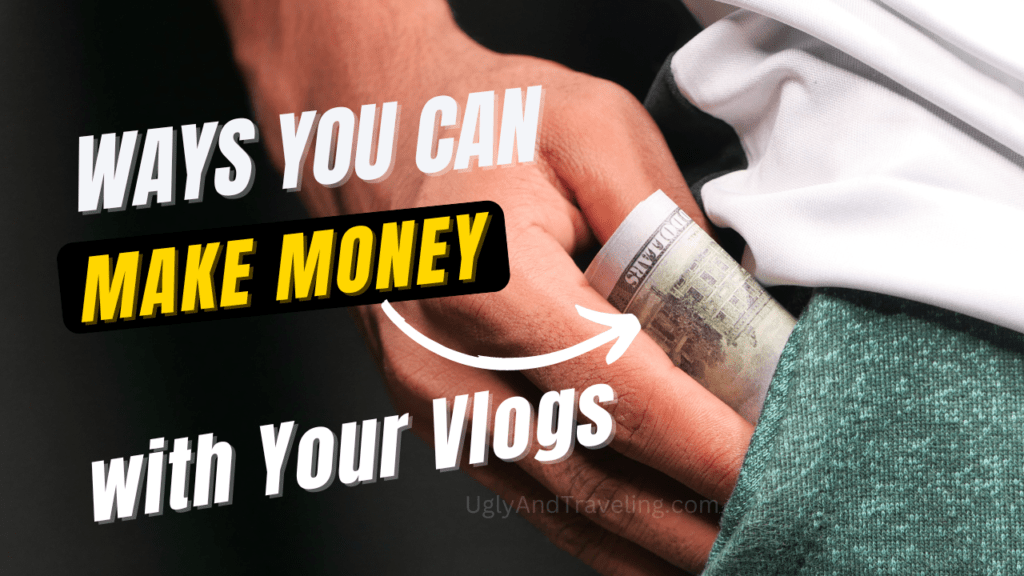 Some of the ways you can make money with your vlogs are:
You can promote affiliate products or services on your vlog and then get paid for each sale.
You can create a YouTube channel and monetize it by running ads before your videos.
You can sell products that you use in your videos such as clothing, makeup, etc.
You can sell t-shirts with slogans or logos that represent you and what you do in life.
Some travel vloggers make money from sponsorships from hotels and airlines, as well as through advertising other companies.
You can also create a website where you can sell your travel photography or write about your travel adventures.
Is Travel Vlogging Worth It?

The travel industry is one of the growing industries in the world. It's also one of the most competitive industries, with millions of people competing for a chance to make a living as travel vloggers.

It is a common misconception that travel vlogging is an easy way to make money. In reality, it takes a lot of time and effort to create engaging content for your viewers.

Some people can make a living from their travel vlogs but it requires hard work, dedication, and creativity.
In an age where we are constantly bombarded with advertisements, it can be hard to find something that is truly authentic.
So many people have turned to vlogs as a way of documenting their travels, sharing what they see, and giving people a chance to get away from the screen and experience life in another country themselves.

Despite the rise in popularity, there are still some drawbacks to travel vlogging.
Some people are concerned about sharing too much information about their location or other personal details online. Others worry about whether or not they will be able to make a living off of travel vlogging alone or if they will have enough content for viewers after just one trip abroad.

Some people think that the time spent on vlogging is worth it because they can make money off of their videos, while others think that it would be better if they spent their time doing something more productive – like working a 9-5 job or going to school full-time.
Tip for new travel vloggers
Vlogging is a great way to make money. If you are interested in making money with travel vlogging, here my top 3 tips to begin with.
1) Find your niche (First know which kind of traveling you are going to do, by air, by road, wildernesses, mountains, diving, ski, camping, etc, or just film general daily routine during exploring new places.)
2) Start a YouTube channel (Select a unique name for your YouTube channel, keep it simple & short for users to remember)
3) Create content regularly (Never quit, trust me its worth it. Sometimes it takes time and sometimes at the very start your one video can go viral)
The first thing that they should do is create a YouTube channel, blog, and social media account. From there they could also create their website where they could sell their travel photography or write about their travel adventures.

My closing thoughts

To make money as a travel vlogger, you need to have an interesting story and be able to produce quality content. You also need to have a strong social media presence and an eye for marketing your content. There are many opportunities out there for those who want to make money from their videos, but it takes effort and patience to get started.
I am trying to keep the blog short for my readers to understand it better. I would be writing more blogs on affiliate products, social media monetization and about sponsorships programs. In my upcoming blogs, I will explain all those ways where you can make money if you are a vlogger.
So make sure you bookmark this site link in your web browser or subscribe to the blog posts to receive a notification whenever I publish a new blog.
Also you can check out "How To Make Money Blogging as A Travel Blogger"
Traveling with the green ( 🇵🇰 ) passport 🤷
Take only memories✈️leave only footprints👣
If you liked this blog and it was helpful to you, then why not share it with your friends & family.

Or, if you really wanna to be more sweet, then subscribe to my YouTube channel, watch my travel videos and leave your valuable comments under my videos.
Click here to check out my YouTube Channel and One Magic link of all my social media accounts
Stay safe & much love!❤️
Spread the love if you liked my blog